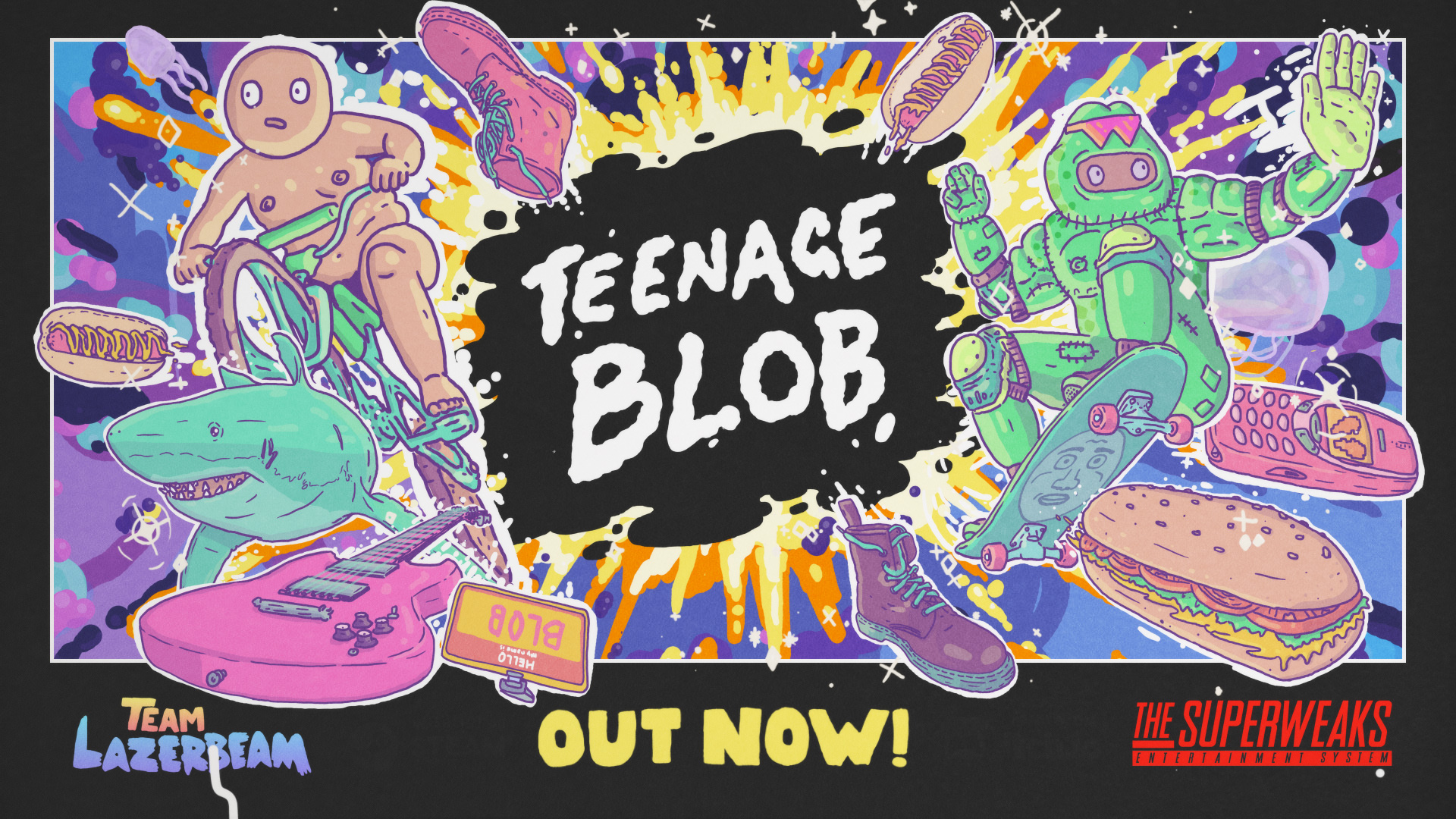 Teenage Blob
A downloadable split album for Windows and macOS


Half game. Half album. All awesome! A colourful art-punk adventure towards the best night of your life in a unique split release from Team Lazerbeam and The Superweaks!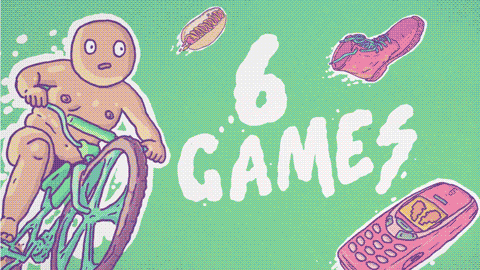 The Superweaks recorded six new songs. Team Lazerbeam made six new games. We tied everything together into one tale of bands, butts and bootleg battlet0adz.

You're an amorphous teen and you're about to see your favourite band, tonight is going to be the greatest night of your life! There's just one problem: before the gig you want to buy some new boots, and before you can do that you're gonna need to work your butt off!

A unique music/ game

hybrid

!
6 radical Superweaks songs & 6 genre-busting Team Lazerbeam games!
Combines elements of dating sims, RPGs, rhythm games & arcade classics!
Hand-crafted with love and teenage punk rock dreams

PLEASE NOTE: Just like an EP, this is a short game that takes about [30 minutes] to finish but like any good album, can be enjoyed again.



Track List:

1 New Year: Melt out of bed, pull yourself into whatever solid form you can muster and craft your unique rebellious look. Will you sass your parents or be a respectful teen?
2 Paperperson: Grab your bike and hit the streets, it's time to deliver some slammin' sandwiches! Your boss doesn't want you to feed the neighborhood dogs, but they're so damn cute!
3 Guitar Zero: Head to the mall, put on your dorky uniform and sell some guitars! Rock out and stay in time, just ignore the cool mallrats making fun of you.
4 Tony Dork: Slip into your frogsuit and get ready to shred! Chain tricks, clear gaps and collect bananas! Only YOU can cheer people up with the power of high fives.


5 Ghoststep: You've got your boots and you made it to the gig! Enjoy crowd-surfing in "the second most realistic moshing simulator ever made"!
6 The Deepest Blues: Return home after the greatest night of your life, fall asleep and dream.
Hold Up, What's a Split?
The split album is a long running DIY indie/punk tradition, it's a collaborative release featuring songs by two or more bands. Typically each band takes a side of the record/tape, although some splits have seen bands alternating between tracks, remixing/ covering each other's songs, or even joining forces to record new ones.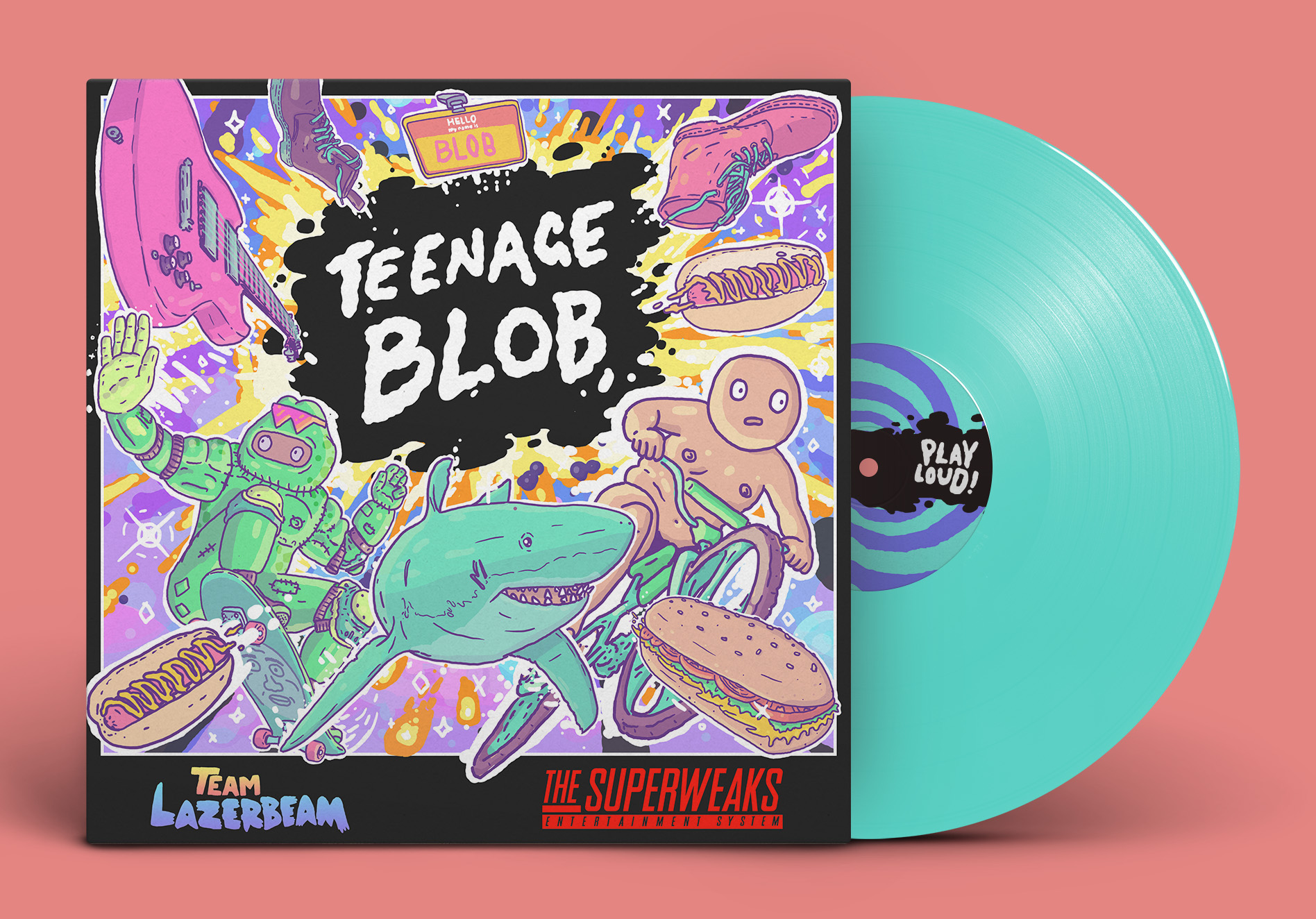 So Many Editions!
We're incredibly stoked to present Teenage blob in 4 editions!

Limited vinyl editions are available via The Superweaks website.

Standard edition gets you the game & 6 song OST in digital format!
Special edition adds a 24 page zine, expanded OST, and wallpapers!
Limited edition comes as 12" vinyl, with instant access to all Special Edition content!
Ultimate Edition gets you the record, Teen Blob hot sauce, t-shirt, printed zine and all the digital treats from the Special Edition!
Keen to try before you blob?
Check out Blob's free-to-play single release, Paperperson!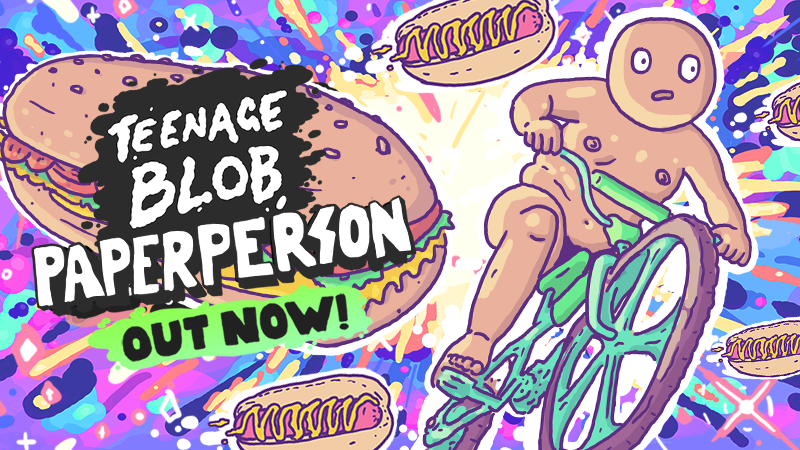 If you enjoy it, please considering leaving a review and help spear the gospel of Blob!


Want more Lazerbeamy joy in your life?
You can also join our Discord to hang out with us and our lovely friends!

Or sign up to our mailing list free games and exclusive previews of our video content!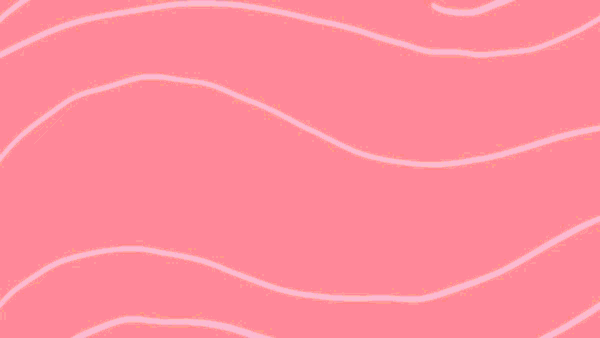 Purchase
In order to download this split album you must purchase it at or above the minimum price of $7.99 USD. Your purchase comes with a Steam key. You will get access to the following files:
Teenage Blob Mac.zip
230 MB
Teenage Blob Win.zip
224 MB
if you pay $11.99 USD or more
Editions!
Support this split album at or above a special price point to receive something exclusive.
Special Edition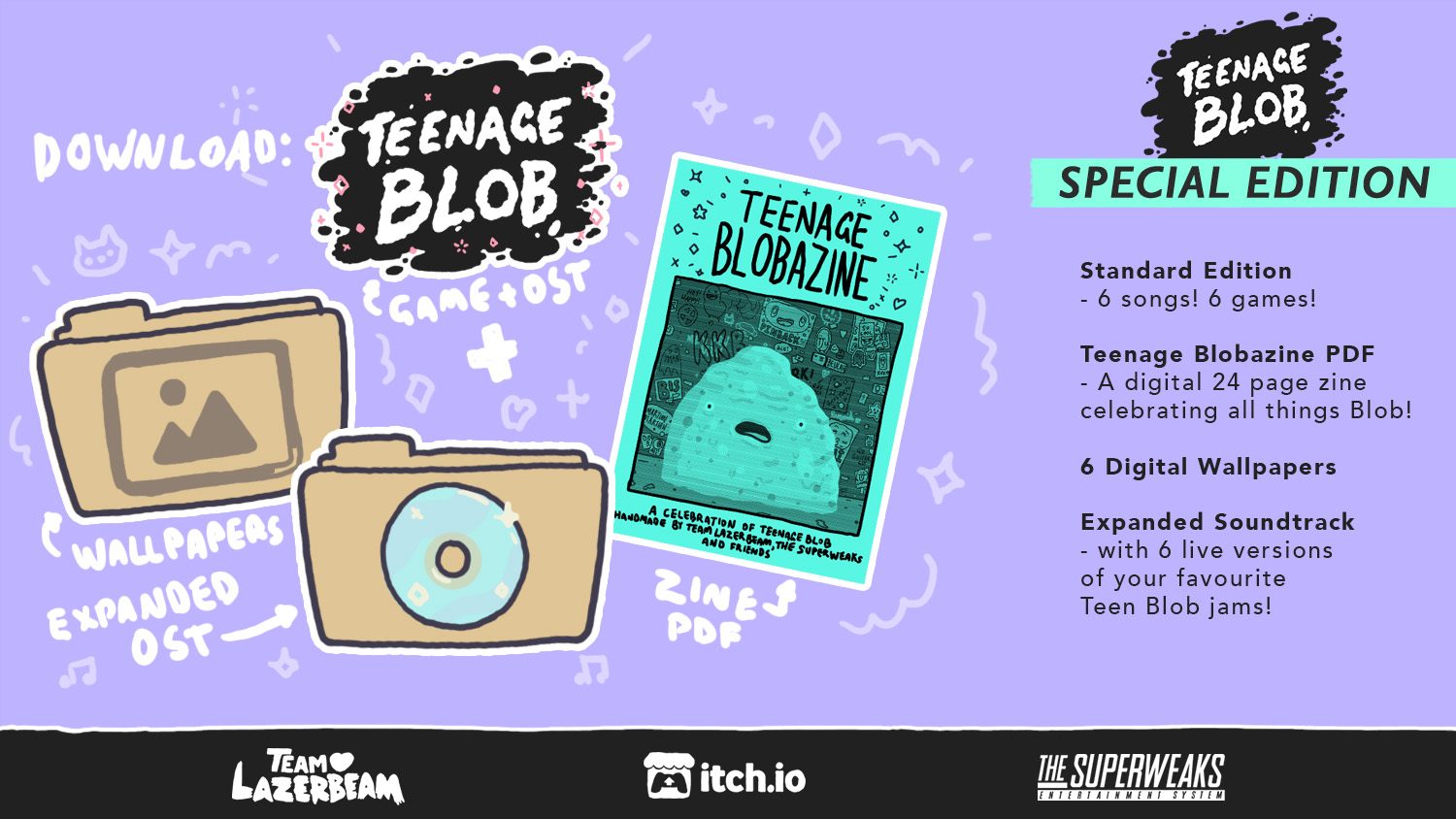 Teenage Blob "Special Edition" is an enhanced digital release of our split, that offers more art-induced smiles, and a deeper insight into Teenage Blob and the creative communities that inspired it.
The Special edition features access to:

Teenage Blobazine
Expanded Soundtrack
Teen Blob Wallpaper Pack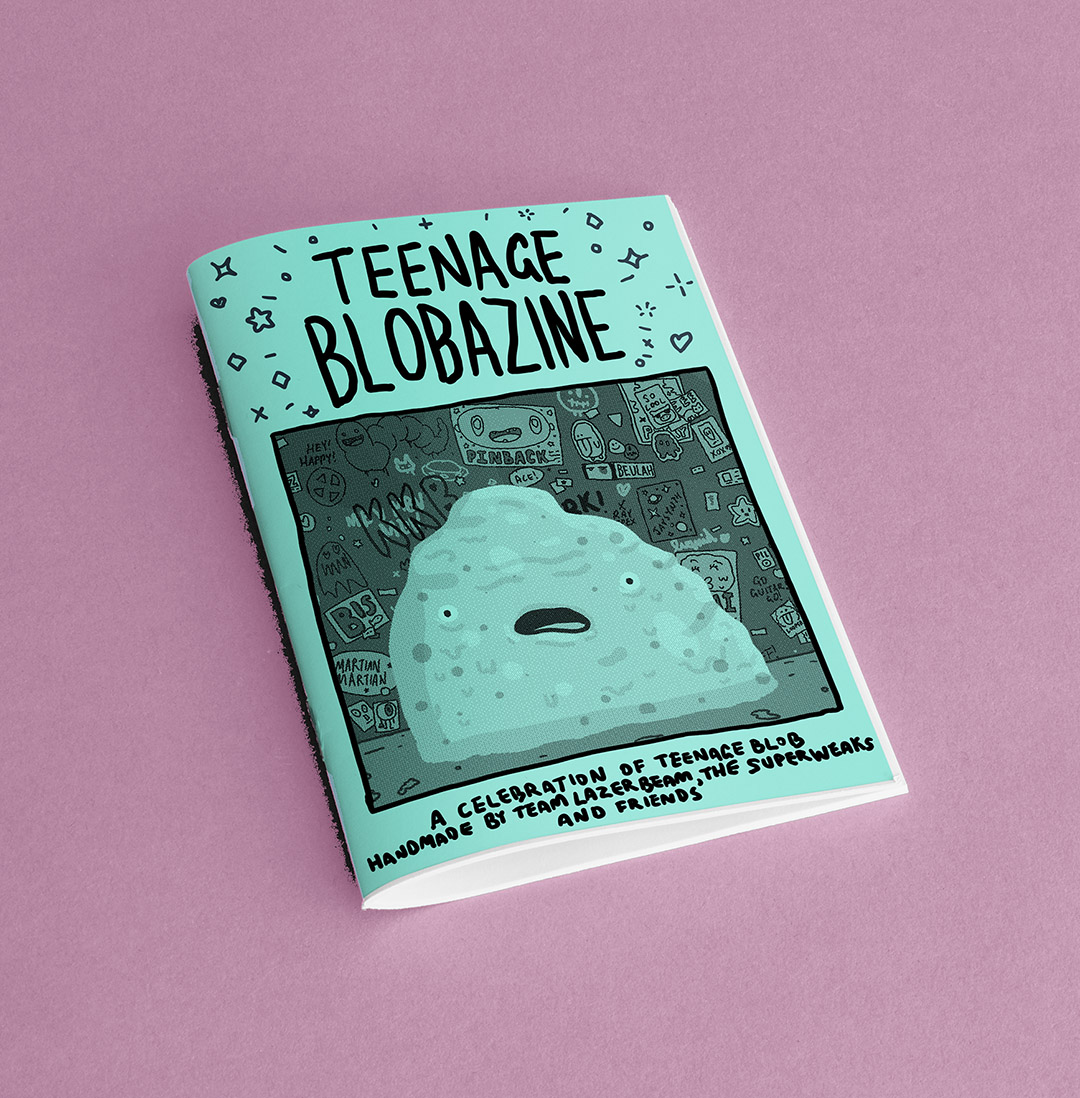 Teenage Blobazine PDF:

24 page digital zine created by the bands our their friends!
Lyrics to Teenage Blob's 6 tracks!
Blob-inspired art from 12 of our most talented friends!
Our most heartfelt & sincere thanks for your support!
Expanded Soundtrack:

"Live at A MAZE" versions of all 6 Teenage Blob songs!
Future update will make live versions playable in game!
Limited Edition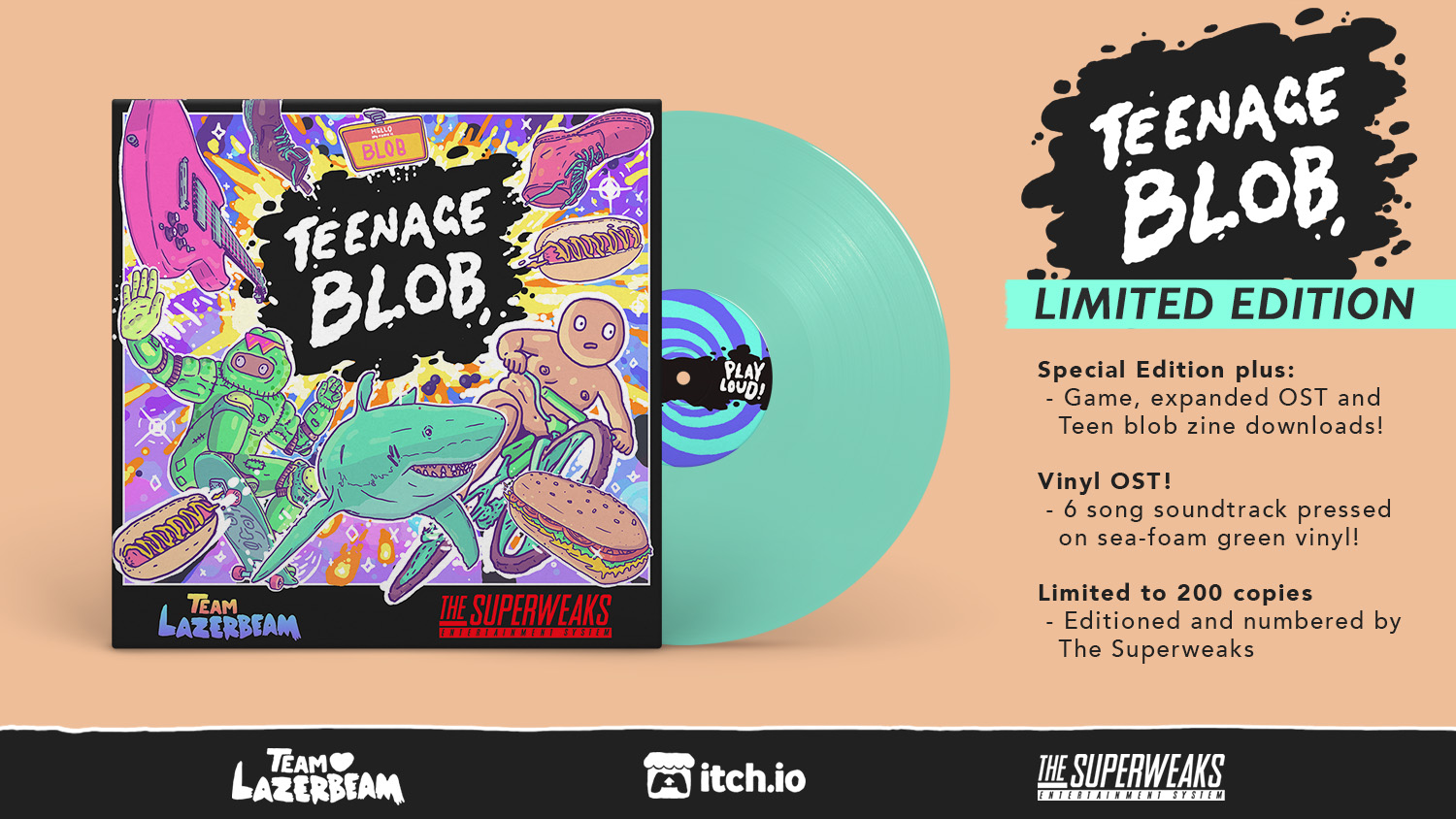 The Limited Edition is a physical/ digital release of our split, that comes in the form of red-hot sea foam green vinyl! Limited to 200 copies, editioned and numbered by The Superweaks!

Limited Edition includes:
12" Vinyl OST
Teenage Blob game and digital OST
All digital Special Edition content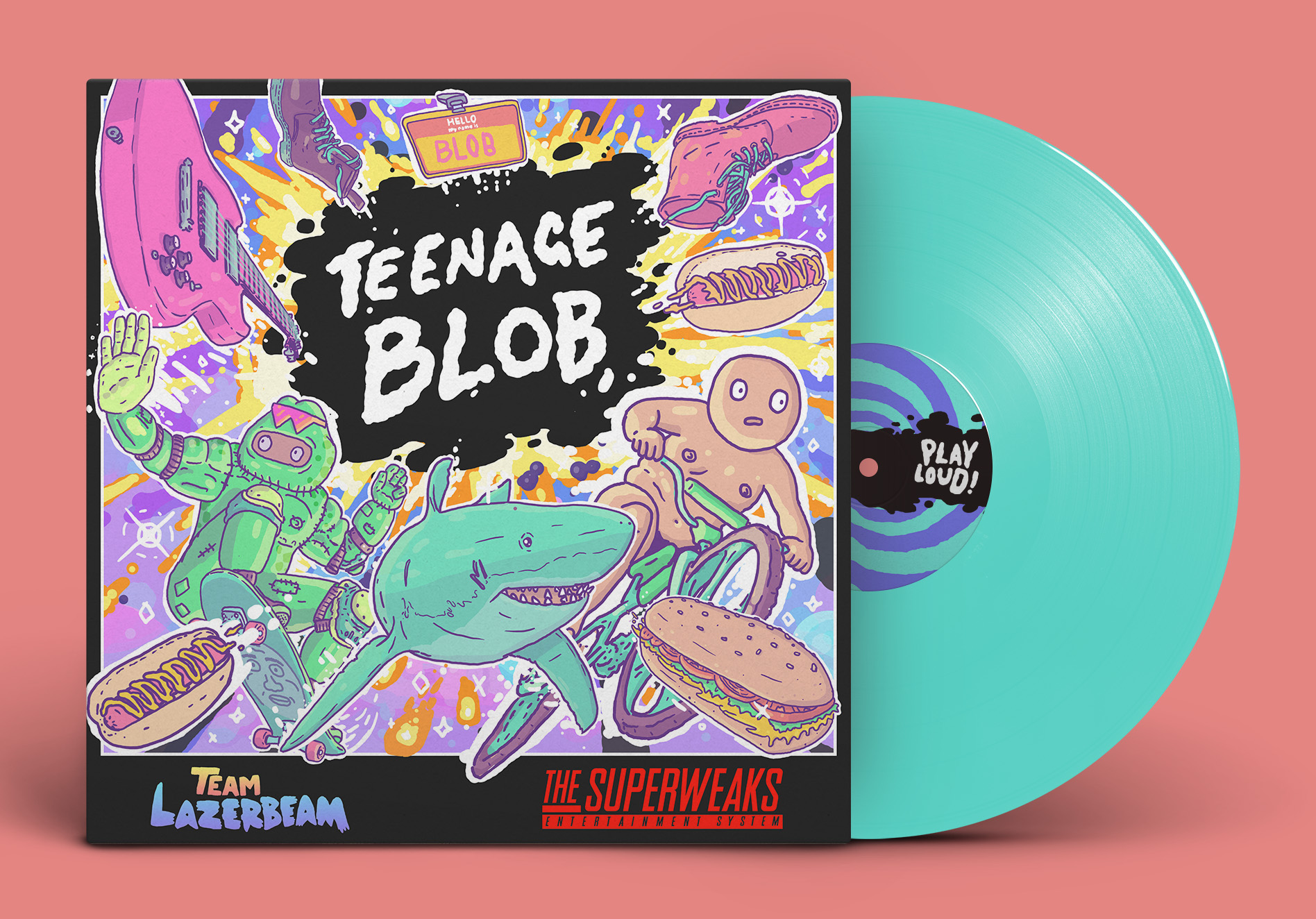 Teenage Blob Vinyl:
6 Song OST on sea-foam green 12" vinyl!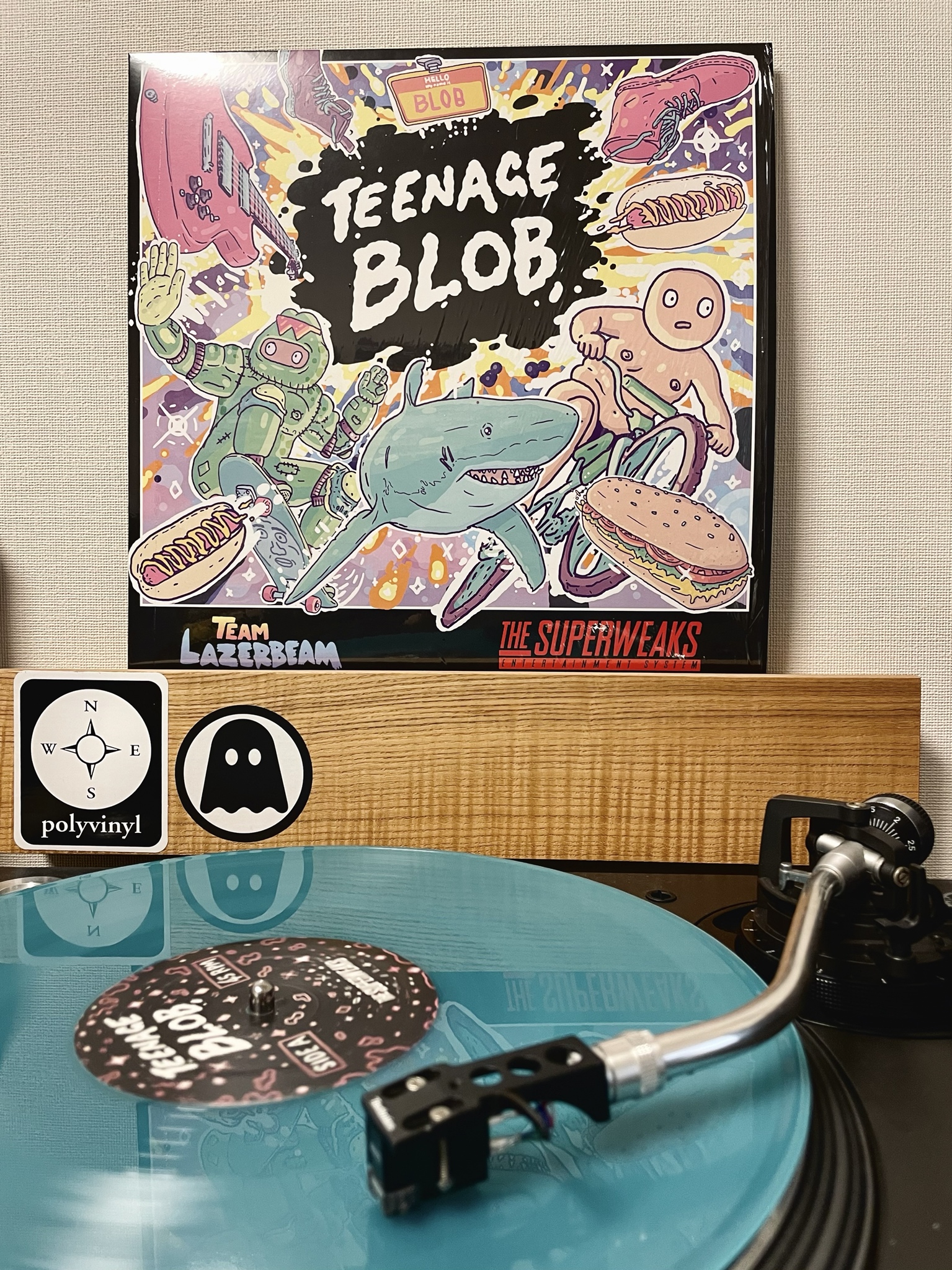 Special Edition:
Teenage Blob Game
Expanded OST (including full live OST)
Teenage Blob Zine
Wallpaper Pack
🎸- please note: please remember to supply your shipping details so we can send you your record!

📦- We've added $8 onto the price tag to cover the costs in shipping this gem to you!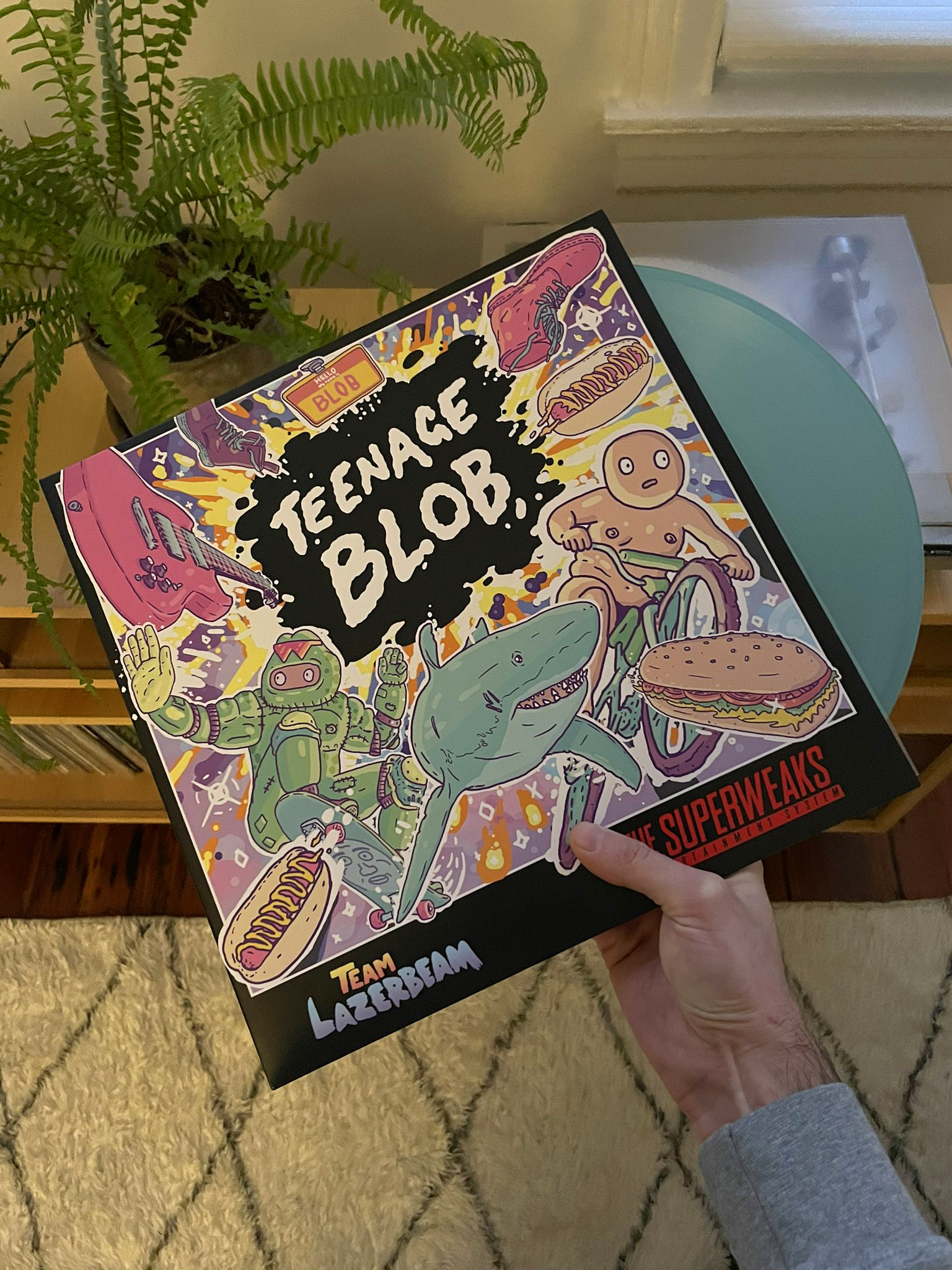 Ultimate Edition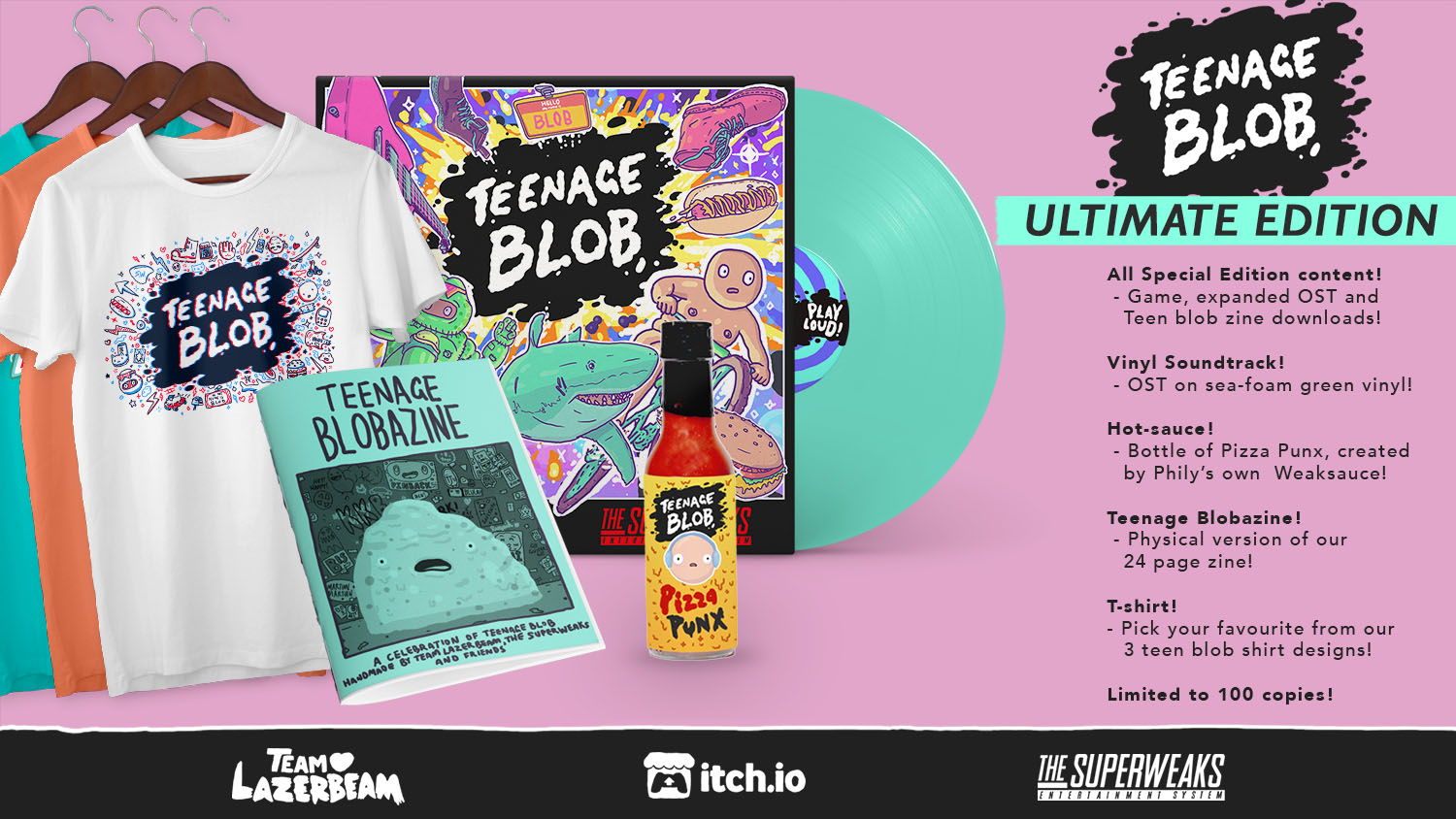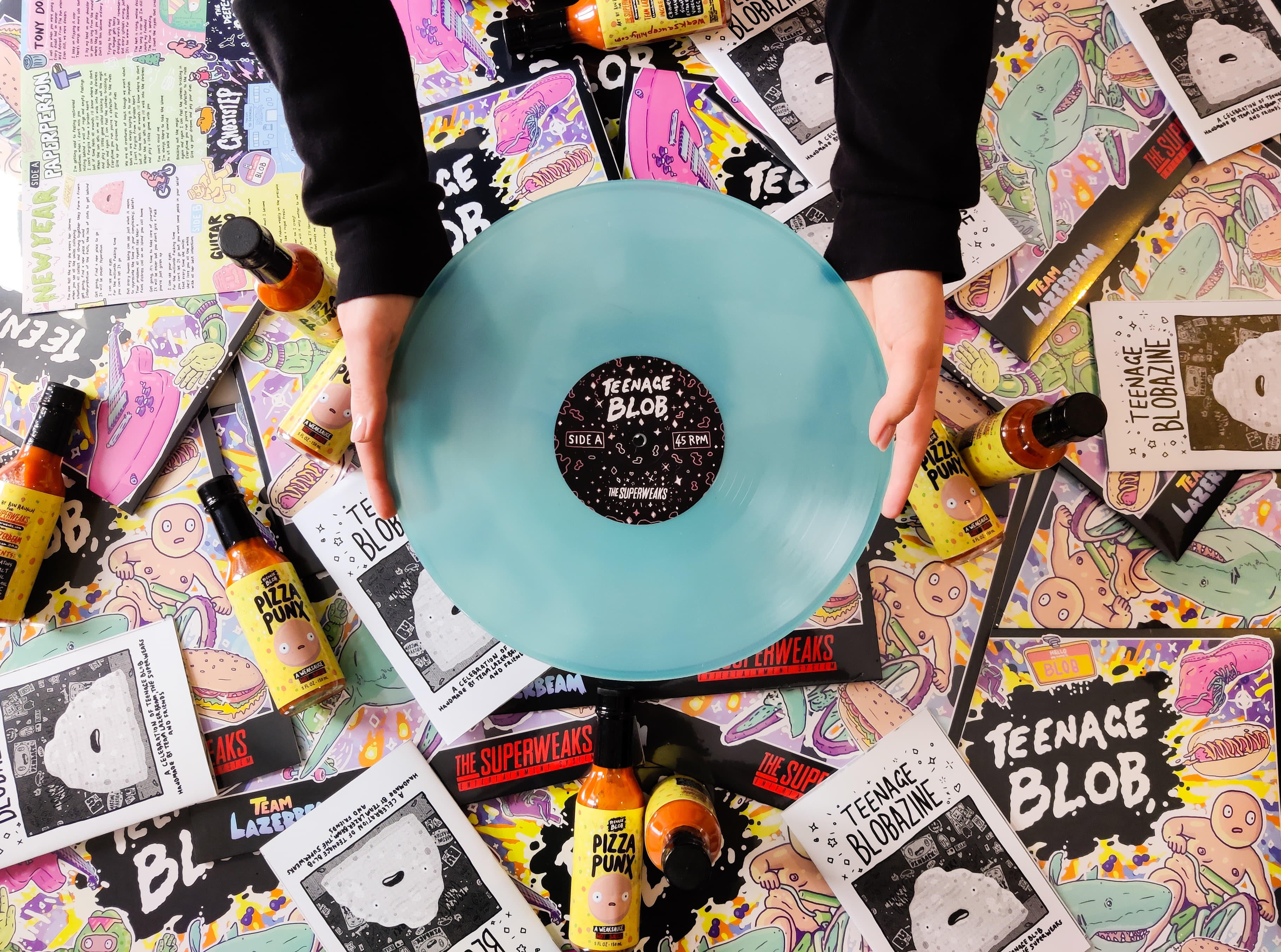 The Ultimate Edition is an incredible bundle of joy and quite possibly the most elaborate game-album release of all time! Limited to 100 copies, numbered and editioned by The Superweaks

Ultimate Edition includes:
12" Vinyl OST
Teenage Blob game and digital OST
"Pizza Punx" Hot sauce
Silk-screened tee-shirt
Printed Teenaage Blob Zine
All digital Special Edition content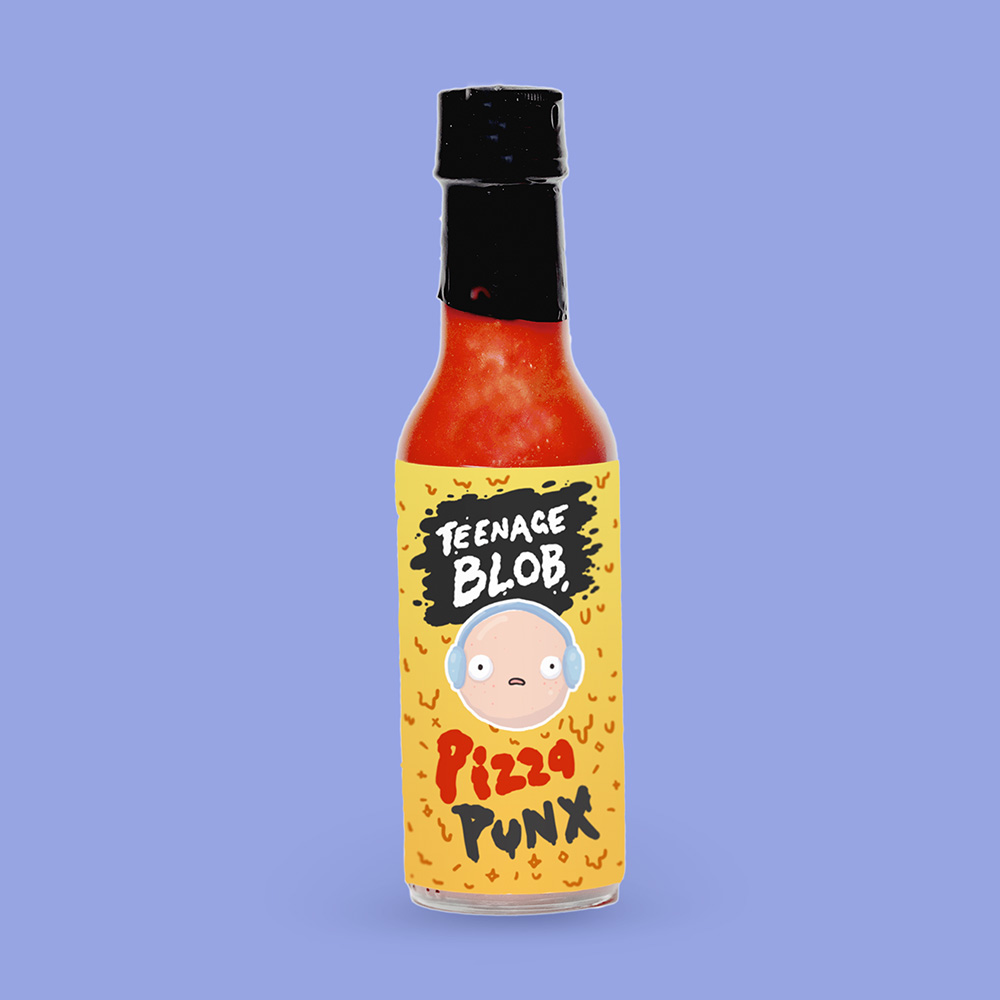 Teenage Blob Vinyl:
6 Song OST on sea-foam green 12" vinyl!
Pizza Punx Hot Sauce:

Exclusive Teenage Blob inspired hotsauce
Crafted by Evan Superweaks and Weaksauce!
Art by Ben Lazerbeam
Tee-Shirt:
Your choice from 3 designs!
Shirts all based on in game merch!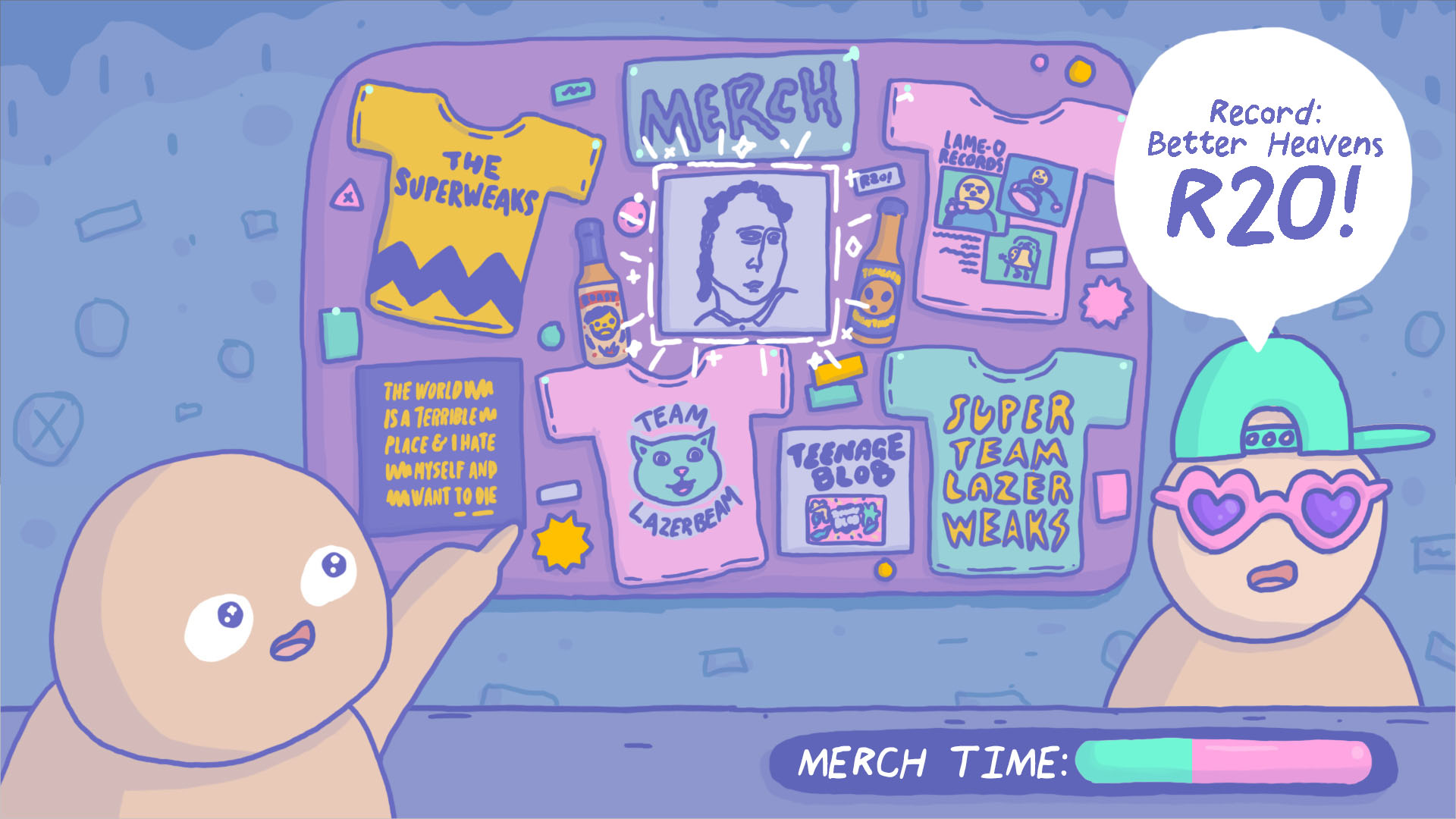 Special Edition:
Teenage Blob Game
Expanded OST (including full live OST)
Teenage Blob Zine
Wallpaper Pack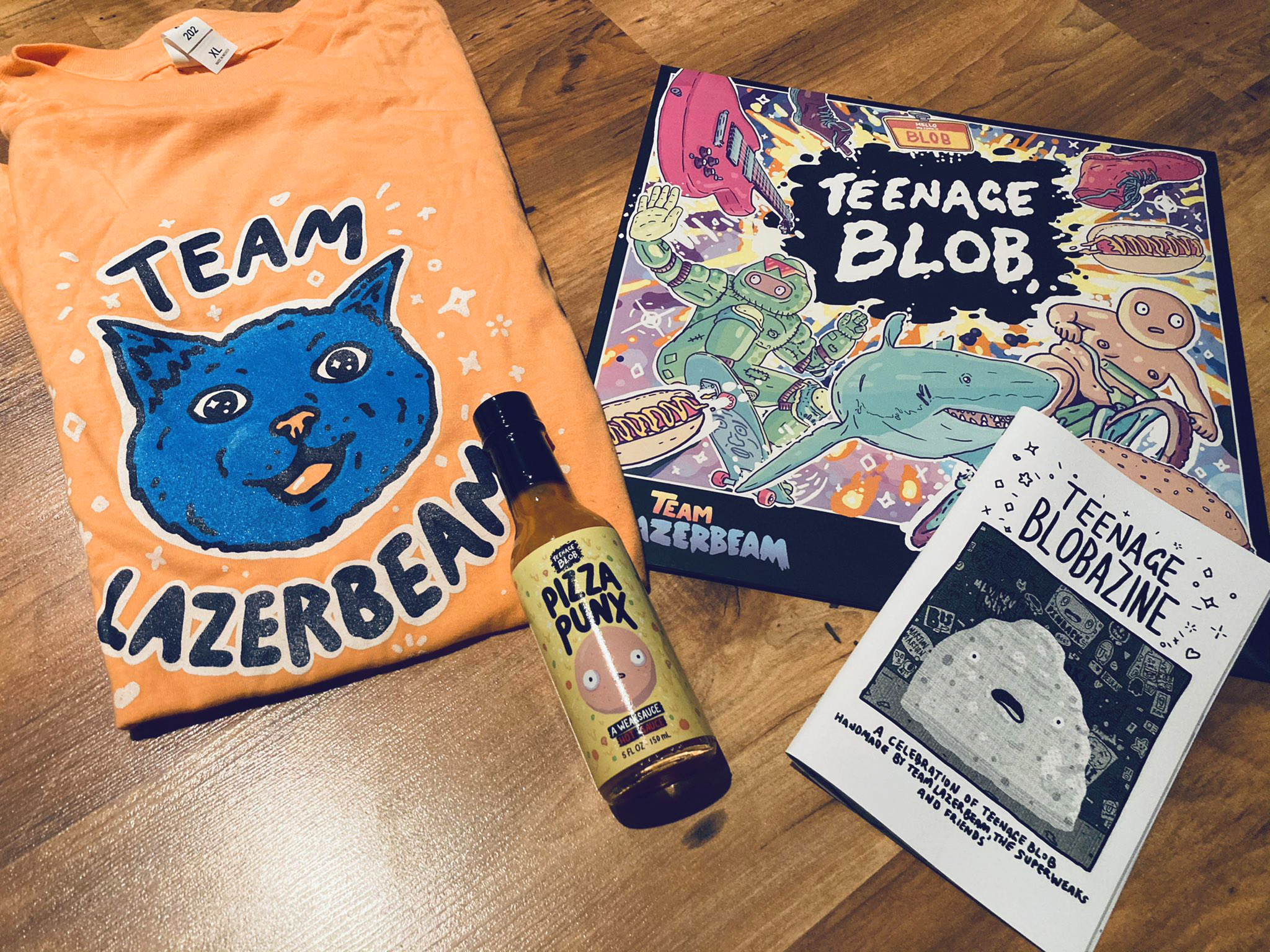 🎸- please note: We'll keep in touch to get your shirt preferences, and let you know when we'll be shipping these bundles of joy to you!

📦- We've added $15 onto the price tag to cover the costs in shipping this gem to you