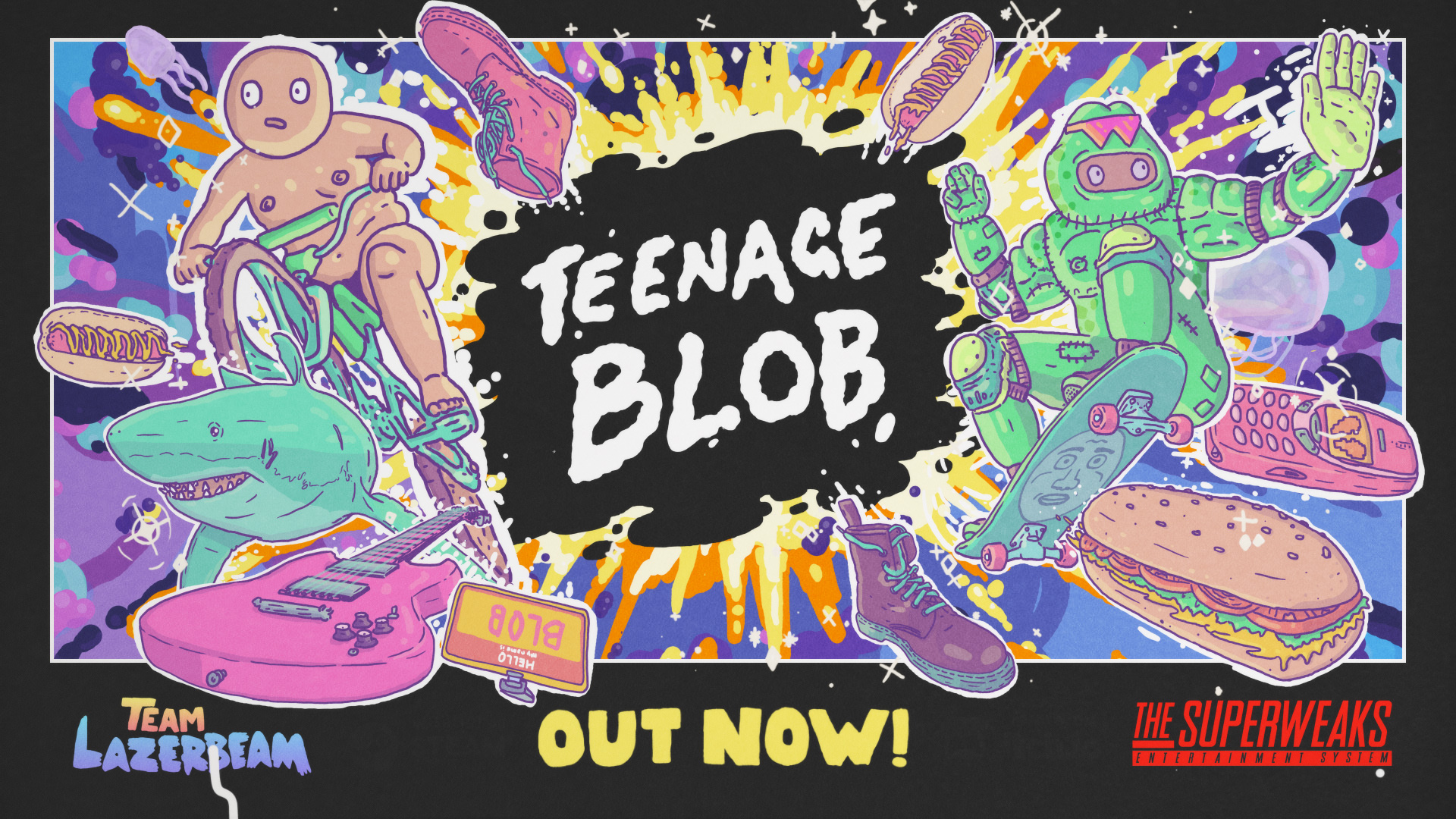 Teenage Blob
Teenage Blob explodes onto itch.io on 13 Aug!
---

We're beyond stoked to share the release date for our colourful art-punk adventure, Teenage Blob! The hybrid game/ album split-release will burst onto Steam on the 13th of August 2020!
After 4+ years of development it feels totally surreal to be so close to finally being able to share our blobby baby with The World! Advance copies of Teen Blob have already been going out to streamers and press, and it's awesome seeing our blob putting smiles on people's faces! We really can't wait to share the experience with everyone next week!

In the coming days we'll reveal some exciting events, for launch celebrations. For now, I'll say that Blob TV will be back on the air, and will include a brand new segment "The Teenage Blob Insider's Guide"!



The guide will be your front row seat to hear about how Teenage Blob came together, the design process of creating the games, and our general thoughts and feelings as we bring this radically weird game-baby into The World! Want to see this magic before anyone else? Join our mailer and will send you exclusive previews The Teenage blob insider's Guide!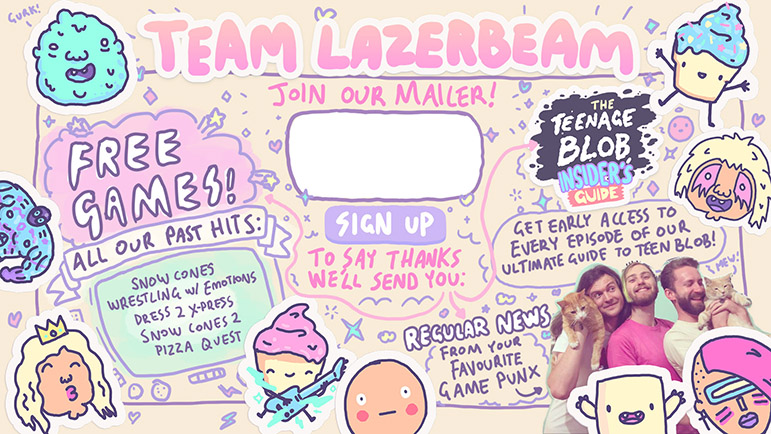 That's it for now! If you'd like to accompany us on our adventure to ship this game out, join us on our Discord! Thanks for reading!
Be excellent to each other!
<3 Team Lazerbeam & The Superweaks