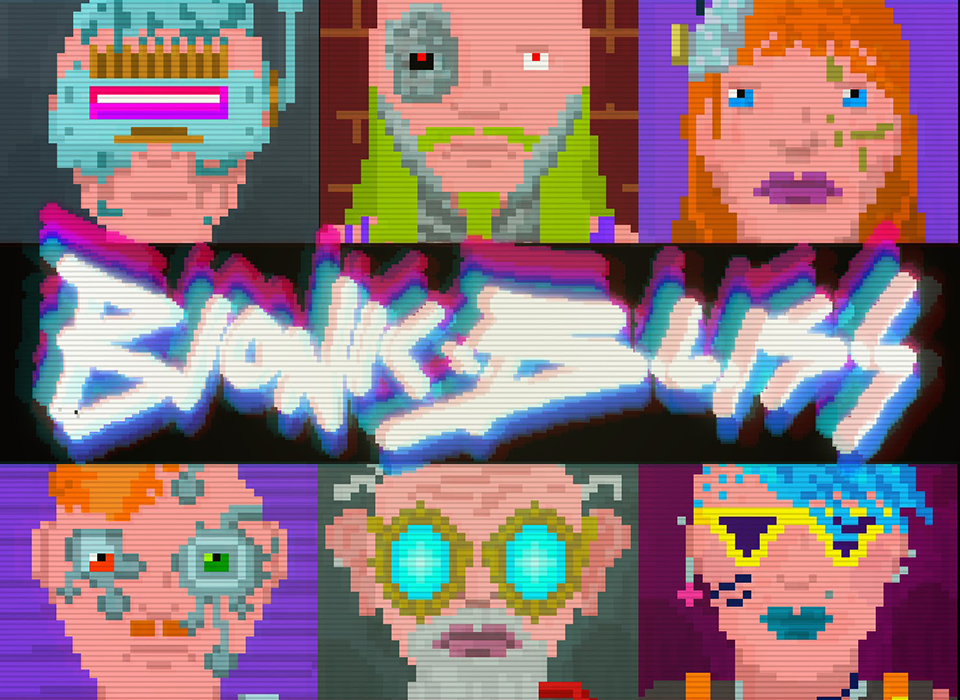 Bionic Bliss
A downloadable game for Windows
Update Aug 2021
This is the first game the three of use ever made together. We really hadn't yet figured out what we were doing at this pount, but game is still up here for people who wanna see how our journey stated out!

***

Take the role of Employee 852 as you play through a day in their life. Deal with disgruntled cybernetic-limb-recipients! Will you help them with their problems or treat them as your personal play-things? The choice is yours!

Bionic Bliss features state of the art cyberpunk graphix, futuristic beatz and 6 customer interactions that give way to one of a four potential endings! Replay the game to experience them all!

Pro tip: to start click on the screen!

Bionic Bliss is the brain baby of three South African humans known as Team Lazerbeam:

Concept, code, direction & glitches - Richard Pieterse
Concept, art, direction & writing - Ben Rausch
Music, sound effects & facial hair - Jason Sutherland

Special thanks to:

Cape Town's Ludum Dare 31 jam hosts - Free Lives - http://www.freelives.net
Voice of the machine - Limpho Moeti
Voice of the player & Reaper Berrow - Kyle Wallace
Voice of Kiki Kilobyte - Anja Venter - http://nannaventer.co.za

Thank YOU for playing our game!

Team Lazerbeam will return in 2015 with "Cyborgs ate my gravy!"

Purchase
In order to download this game you must purchase it at or above the minimum price of $1 USD. You will get access to the following files:
Comments
Log in with itch.io to leave a comment.
Uh… your Windows and Mac downloads are bundled together.
Finally a game that puts me in my dream job! Great work guys, you continue to impress!
Heyo, another video for another game. Hope you like it :D
Woooooop! Thanks so much dude! This is awesome to see!

Thanks for spreading the love! Our next game, Wrestling With Emotions, will be out really soon. Last night we planned out Snow Cones Episode 2 as well!
You're super welcome! I'm loving playing these.
Yay! More games :D Can't wait to see them!
Haha yeah guys. I saw your messages. Sorry I havent gotten to it yet. Had a few other things to make for the channel, but im definitely doing it for next week. Im excited to see it :D
Glad to hear it! Just wanted to make sure; your past videos have been some of our favourite Let's Plays of TLB games!

Keep well dude!