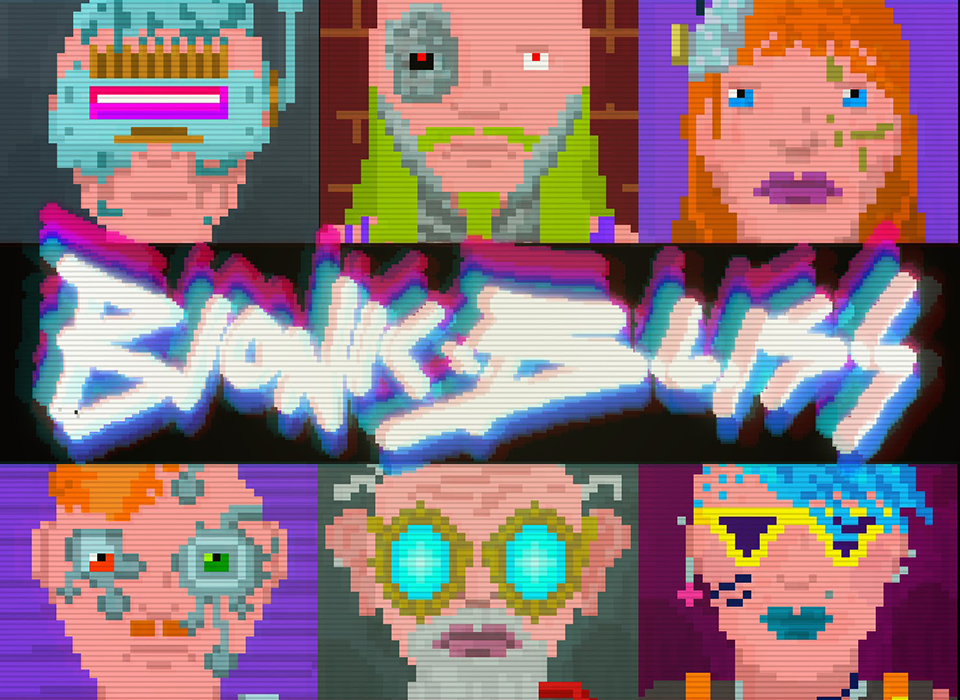 Bionic Bliss
Take the role of Employee 852 as you play through a day in his life. Deal with disgruntled cybernetic-limb-recipients! Will you help them with their problems or treat them as your personal play-things? The choice is yours!

Bionic Bliss features state of the art cyberpunk graphix, futuristic beatz and 6 customer interactions that give way to one of a four potential endings! Replay the game to experience them all!

Pro tip: to start click on the screen!

Bionic Bliss is the brain baby of three South African humans known as Team Lazerbeam:

Concept, code, direction & glitches - Richard Pieterse - http://www.nekropants.com
Concept, art, direction & writing - Ben Rausch - http://coolyourjets.co.za
Music, sound effects & facial hair - Jason Sutherland - https://soundcloud.com/jaysongmusic

Special thanks to:

Cape Town's Ludum Dare 31 jam hosts - Free Lives - http://www.freelives.net
Voice of the machine - Limpho Moeti
Voice of the player & Reaper Berrow - Kyle Wallace
Voice of Kiki Kilobyte - Anja Venter - http://nannaventer.co.za

Thank YOU for playing our game!

Team Lazerbeam will return in 2015 with "Cyborgs ate my gravy!"
Download
Click download now to get access to the following files: