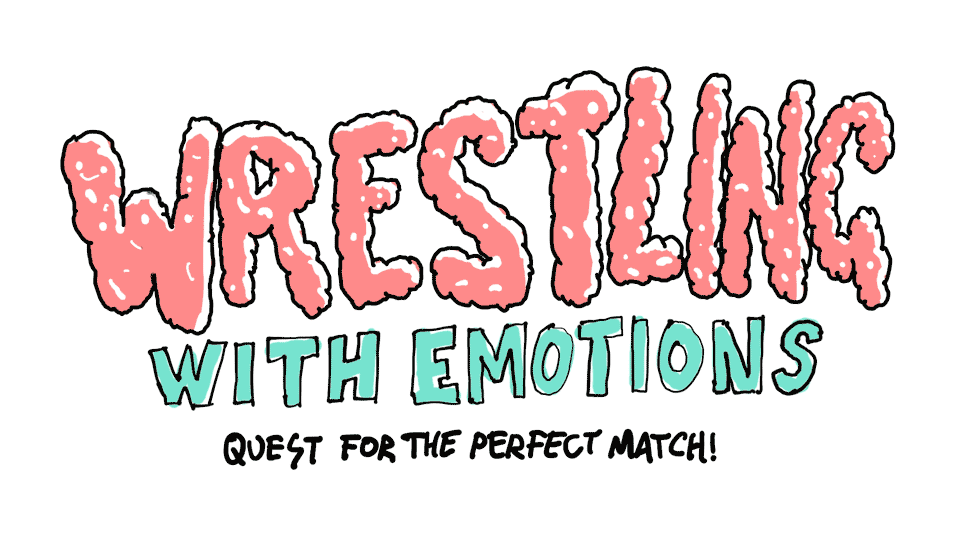 Wrestling With Emotions
Comments
Log in with itch.io to leave a comment.
Señor Murder is such a babe. Best wrestler speed-dating game I've ever played. Keep up the good work team.

Ah, fantastic! Look forward to watching this after work today!

Thanks so much for playing and sharing on your channel! Really glad that Señor Murder stole your heart. He's one of my (this is Ben) favourites too!
This was so great! Thanks so much for playing!

If you'd like some more lazerlove in your life, check out Snow Cones!

We're also working on a pretty beefy update to WWE - will let you know when that happens!
Ok this has made me laugh more than any other game this year
Haha! So good to hear you enjoyed it as much as you did!

This was such a great let's play - thank you so much!

So good!
Great art and colours with awesome music :)
Thanks Erika! We're busy working on a more epic final fight!
Absolutely fantastic game, dudes. I was wondering if you had made the soundtrack available somewhere? It was great stuff.

Team Lazerbeam deliver another awesome experience!! <3
Love you guys and your tremendous work!!

Stay Rad Everybody!!
/RadiCarl
Thanks RadiCarl!
Couldn't have hoped for a radder inaugural Lets Play!
Since I got to see you enjoying our work, here's a picture of me enjoying yours!

<3 <3 <3